The main thing I think to watch on Japanese TV is drama shows as I wasnt really a fan of their comedy or.... anything involving SMAP! And, one of the best drama's I watched was from Jan - Mar 2005, called
87%~私の5年生存率
(87% Chance of surviving 5 years). As you can tell by the title, it wasnt a happy story, but about a single mum and her battle with Breast Cancer. She was diagnosed by a Dr who recently was unable to save his own wife from the same disease.
The main stars of the show are the Breast Cancer patient, Akiko Kotani (
Yui Natsukawa
), her Dr, Youhei Kuroki (
Masahiro Motoki
) and Akiko's son, Souta Kotani (Shouhei Kawaguchi)
Its a down-to-earth romantic yet sad story which is simple but somehow captured my attention in Japan, and was the first drama I watched.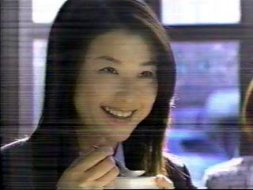 Official Site
J-Fan Review
But, dont think I'm going to be buying the DVD box, approx 90pounds from
cdJapan.co.jp.
...thats a mistake surely?!